Maison de vacances/Holiday cottage
LA CHANNAIS
Plouër sur Rance Dinan Dinard St-Malo
Nichée dans la verdure cette jolie maison ancienne est l'endroit idéal pour poser vos valises quelques jours pendant que vous partez à la découverte de notre belle région. Entre mer et terre Plouër est le seul port maritime sur la Rance. Les marcheurs, les baigneurs, les marins et les passionnés d'histoire trouveront leur bonheur.
Hidden in the Rance valley this charming old cottage is the ideal place to leave your bags and base yourselves whilst you discover this beautiful region. Between the sea and the countryside you will find all the different activities you could wish for, be you a sailor, a walker, a swimmer or just in love with the French culture..
Information réservation
Nous vous remboursons a 100% en cas d'annulation suite à un confinement ou interdiction de voyager
Les bons plans
– All customers will be refunded if a lockdown is imposed by the governement or if foreign travel is forbidden or subject to isolation on return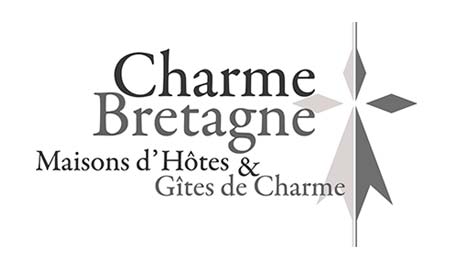 Label Charme Bretagne
Charme Bretagne est le club des propriétaires des plus belles maisons d'hôtes et gîtes de charme de Bretagne.
Extra services
LES SERVICES EN +

Parking voiture
Car Parking

Linge de maison
House linens

Internet Wifi
Internet Wifi

Chiens Bienvenus
Dogs friendly
Customers testimonials
LES AVIS CLIENTELE
Notre séjour à Plouër sur Rance a été très apprécié. Décorée de beaux meubles anciens, la maison de Fiona est magnifique, et le confort est présent dans toutes les pièces… Pour 4 adultes, la location est idéale et très bien située, dans le calme d'un petit hameau ( la Channais ) mais près des principaux sites touristiques.
A wonderfully romantic, delightful and charming gite. Set in the most beautiful surroundings with lovely hosts.
Nous avons passé un merveilleux séjour en famille avec nos trois jeunes enfants. La maison ancienne, située dans un hameau charmant, a été rénovée et décorée avec un grand soin et beaucoup de goût ce qui en fait un havre de paix où chacun a pu se sentir chez soi immédiatement
There are very high quality fixtures and fittings throughout and all modern conveniences are provided.The location of the house is ideal for exploring northern Brittany with St Malo and Dinard only 20 minutes away and Dinan just down the road